These ultra Crispy Salt and Pepper Chicken Wings are tossed with sea salt, pepper, chillies, and spring onions. These wings are perfectly seasoned and easy to make at home without hassle. Faster and tastier than ordering from Chinese takeout!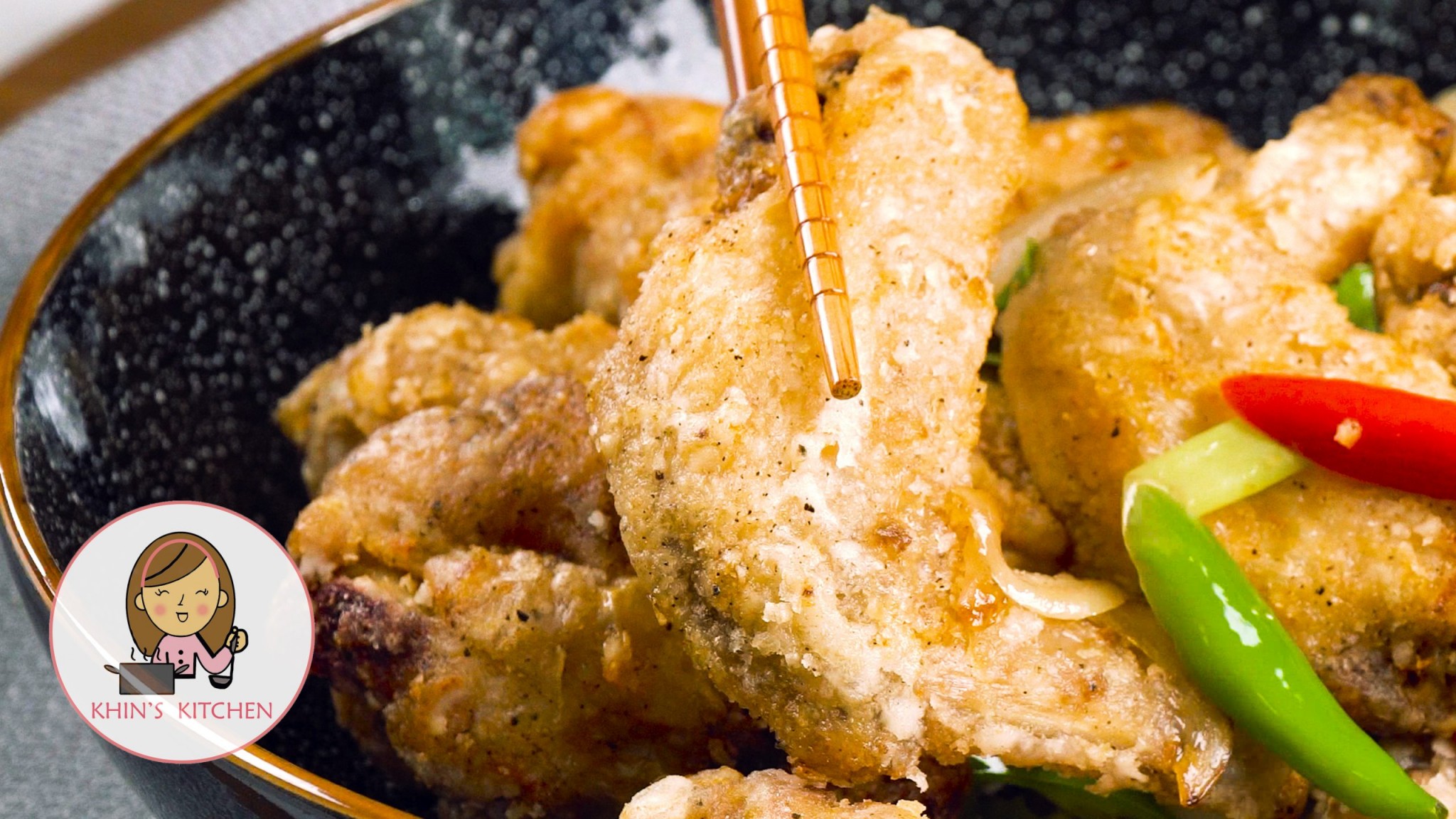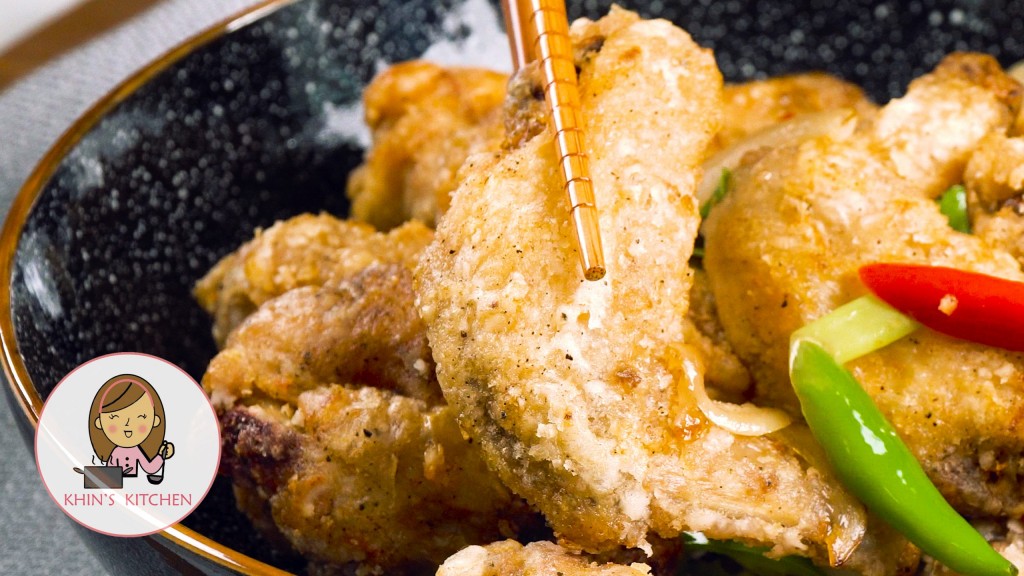 If you already follow me, you'll know that I love creating Chinese takeaway and restaurants dish at home. Homemade recipes are quicker, healthier and money-saving too!
These wings are great as a starter, main meal or party snack. Whenever we make these at home, I have to make them in a very large batch because my son really loves crispy wings. Here are more of our favourite Honey Garlic Wings, Thai Wings and Korean Fried Chicken Wings recipes you might also like.
Why you should try this recipe
This is one of the most delicious and easiest chicken wing recipe and it takes only few minutes to prepare.
Light and crunchy coating with moist and juicy meat inside. Super addictive!
A winner wing recipe that you can serve at any party or gatherings. Definitely a crowd pleaser!
What do we need?
Chicken and Marinade: Skin-on chicken wings are ideal for this recipe, but you can also try it with chicken niblets or bone-in chicken pieces too. Marinade with salt, black pepper, garlic paste and baking soda.
Seasonings: Simply season with fresh grown black pepper and fine salt. Add a dash of msg or chicken powder to taste like a restaurant but it's optional.
Vegetables: Onion, bell pepper, red chilli pepper are ideal for this recipe. Extra vegetables like shredded carrot, snow peas, can be added too.
How to make salt and pepper chicken wings?
First, prepare the marinade for chicken wings.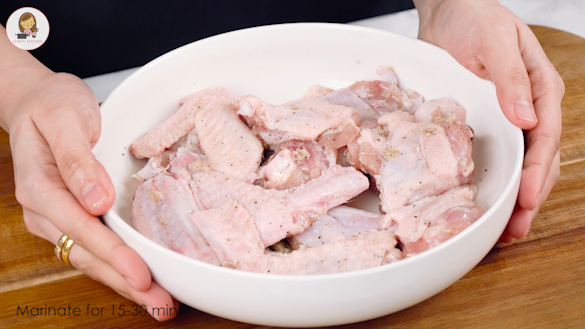 Then dredge them in the corn starch and gently press to coat evenly.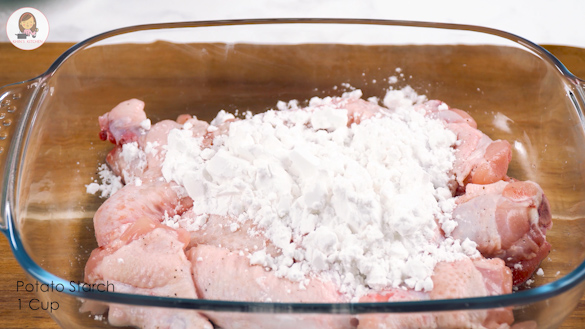 Deep fry with high heat until the wings start to float.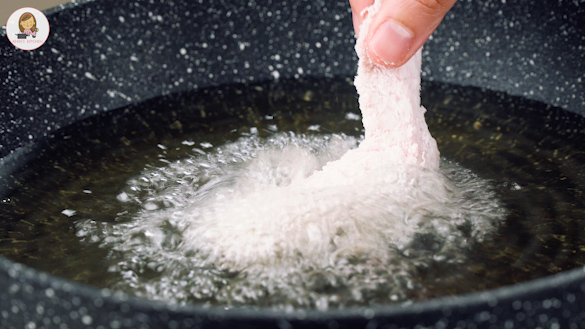 Remove from oil and set it aside for few minutes.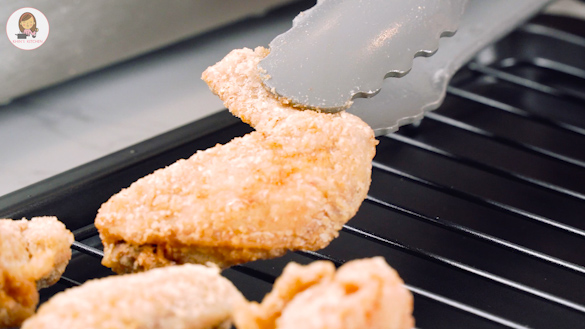 Next double fry them again until crispy golden brown.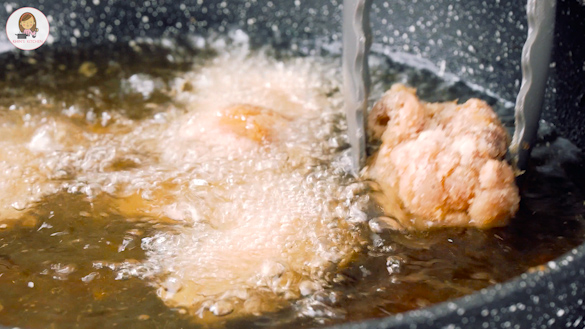 Stir fry the vegetable in the large wok/pan, add the fried wings and sprinkle the seasonings.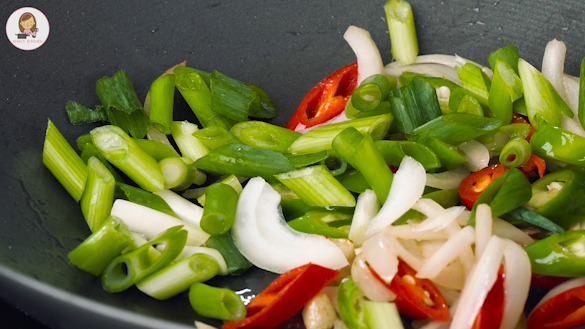 Toss well to combine everything evenly. Taste best to serve immediately.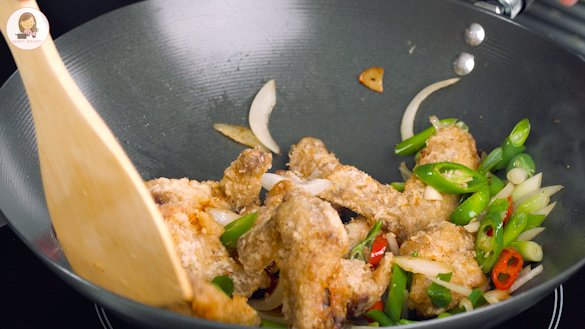 Simple Tips and Tricks
Don't skip baking soda in your marinade to keep the meat tender.
Marinate at least 15 minutes for the best flavour. If you have more time, you can leave for more hours in fridge with air-tight container.
Double frying bring the best result in coating texture and meat juciness.
Prepare the vegetables ahead of time beacuse this recipe cook very fast.
Customize the seasoning intake according to your preference. You don't need to use the exact same amount.
Add a dash of chicken powder ( stock cube powder ) or msg if you want to make exactly like your favourite Chinese restaurant. That's the secret seasonings that Chinese takeaway use to bring more umami taste.
Use vegetable oil or neutral flavour high-heat oil that doesn't overpower the dish.
Important to maintin the temperature when deep frying to prevent the wings from greasy and soggy. Temperature should be around 350'F.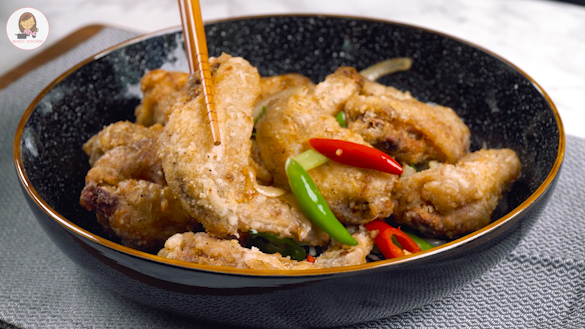 Frequently asked questions:
Which flour is best to coat the wings?
Cornstarch or potato starch is best to use for Chinese wing recipes. These flour are more starch than regular all-purpose flour and it gives the extra crunchy texture.
Can you bake or air fry?
Deep frying tastes best, if you want to try a healthier version, you can bake or air fry the coated wings. Place the coated wings over the wire rack, bake with preheated oven/air-fryer 400'F for about 40 minutes until crispy. Flip halfway through.
Watch How To Make It Recipe Video
More Delicious Chinese Chicken Recipes
Stay updated on new recipes:
We are on social media Facebook, Instagram, YouTube ( New recipe video every week ) and Pinterest ( Pin your favourite recipes ). If you've tried this recipe, please share your comment or post on social media and tag me. I would love to see your creations and feedback.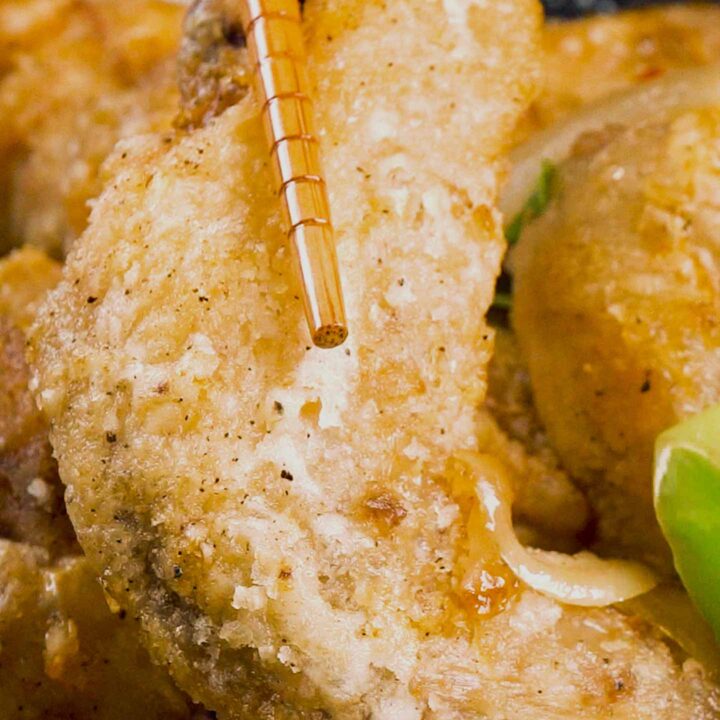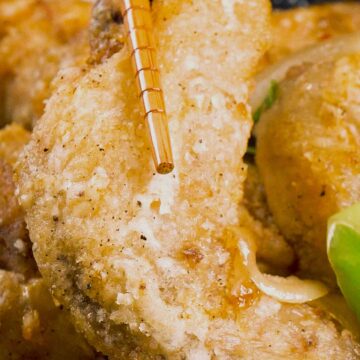 Crispy Salt & Pepper Wings
Ultra crispy Chinese takeaway crispy style salt and pepper chicken wings recipe that is made with lightly coated chicken wings, with garlic, onion, chilli slices. You will be amazed by how quick and simple to make at home with minimum ingredients.
Print
Pin
Rate
Ingredients
Main Ingredients
400

g

Chicken Wings

1

cup

Potato/Corn starch (flour)

2-3

Garlic Cloves

2-3

Red/Green Chilli

2-3

Spring onions

Oil for frying

½

tsp

Chicken powder

optional

½

tsp

Black pepper

Salt to taste

¼

Chicken powder

Or msg ( Optional )
Marinate for Chicken
1

tsp

Salt

1

tsp

Black Pepper

½

tsp

Baking Soda

1

tsp

Garlic Paste
Instructions
Put chicken wings in a large bowl, add salt, black pepper, baking soda and garlic paste.

Mix all the ingredients and rub it to chicken wings well. Set aside and marinate for 15-30 mins.

Cut garlic, chillies, onions and spring onions into thin slices.

Mix the marinated wings with the potato starch. Coat the chicken wings well and toss the excess flour out before frying.

Heat the oil into high heat about 350° F. Add the coated wings and deep fry for 2-3 mins till chicken start floating on the oil. Remove from oil and set aside for 1-2 mins.

Then reheat the oil to high heat and deep fry the wings again till the color changed into nice golden brown. ( Double frying make the wings more crunchy)

Transfer the wings from the oil and set aside on the cooling rack.

Heat a pan, drizzle 1 tbsp of oil add the garlic and stir for few seconds, then add the onions, chillies and spring onions. Stir well.

Add ½ tsp of chicken powder if you want to taste exactly like a restaurant. (Optional)

Add the fried wings, sprinkle salt and black pepper and toss well to combine all ingredients with medium high heat.

Crispy Salt and Pepper wings are ready! Enjoy!