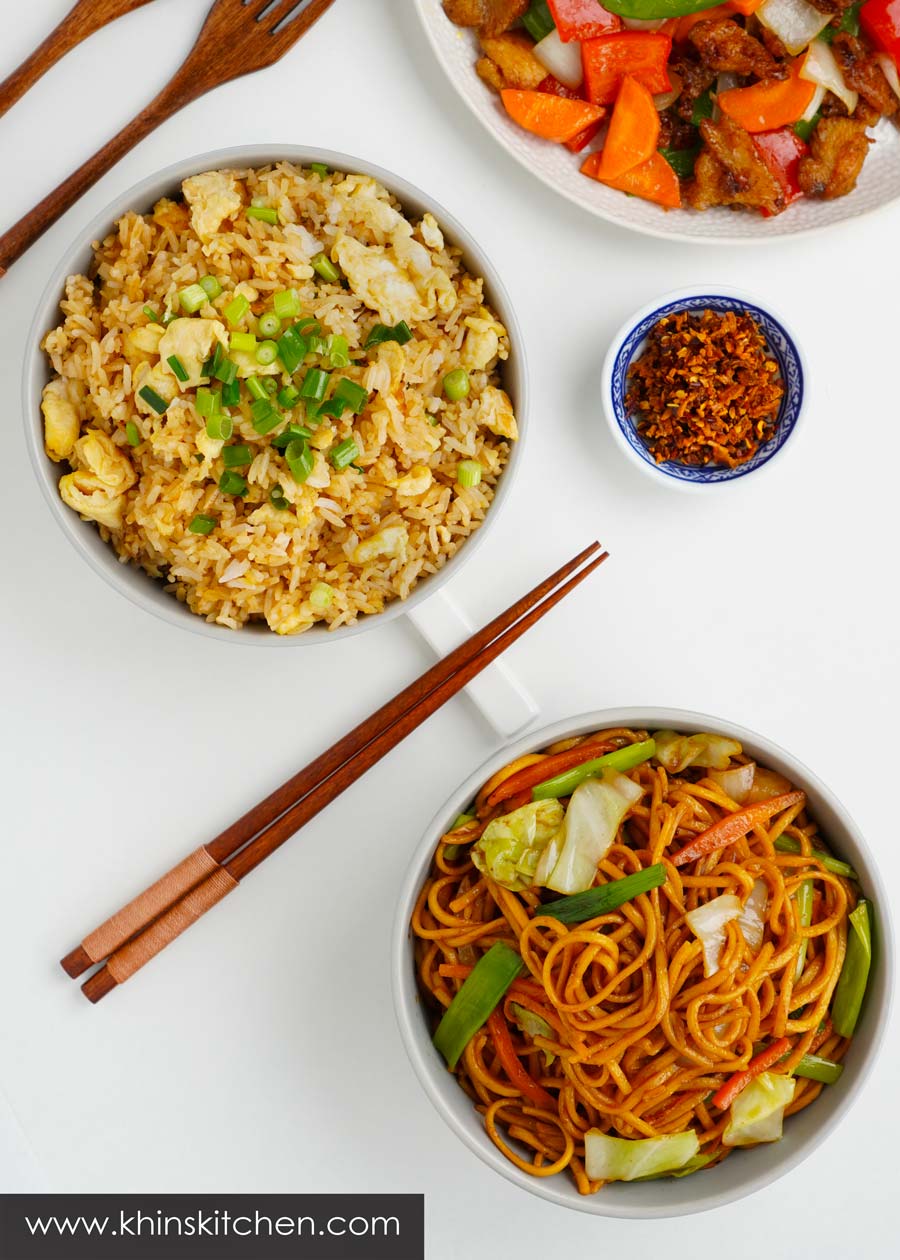 Basic Egg Fried Rice & Fried Noodles recipe that you can pair with any stir fry or saucy dishes! Anyone can easily make at home with simple pantry-friendly ingredients in less than 15 minutes!
Simple egg fried and stir fry noodles are humble Asian's staple food that all kids and adults enjoy. We can have fried rice and noodles at any time, breakfast, lunch, dinner or even in snack time. I haven't met anyone who doesn't like egg fried rice and fried noodles.
These stir fry dishes are very versatile and you can add any extra protein or vegetables and make it your own-style! In this post, you'll learn the basic techniques of how to make Asian fried rice and fried noodles.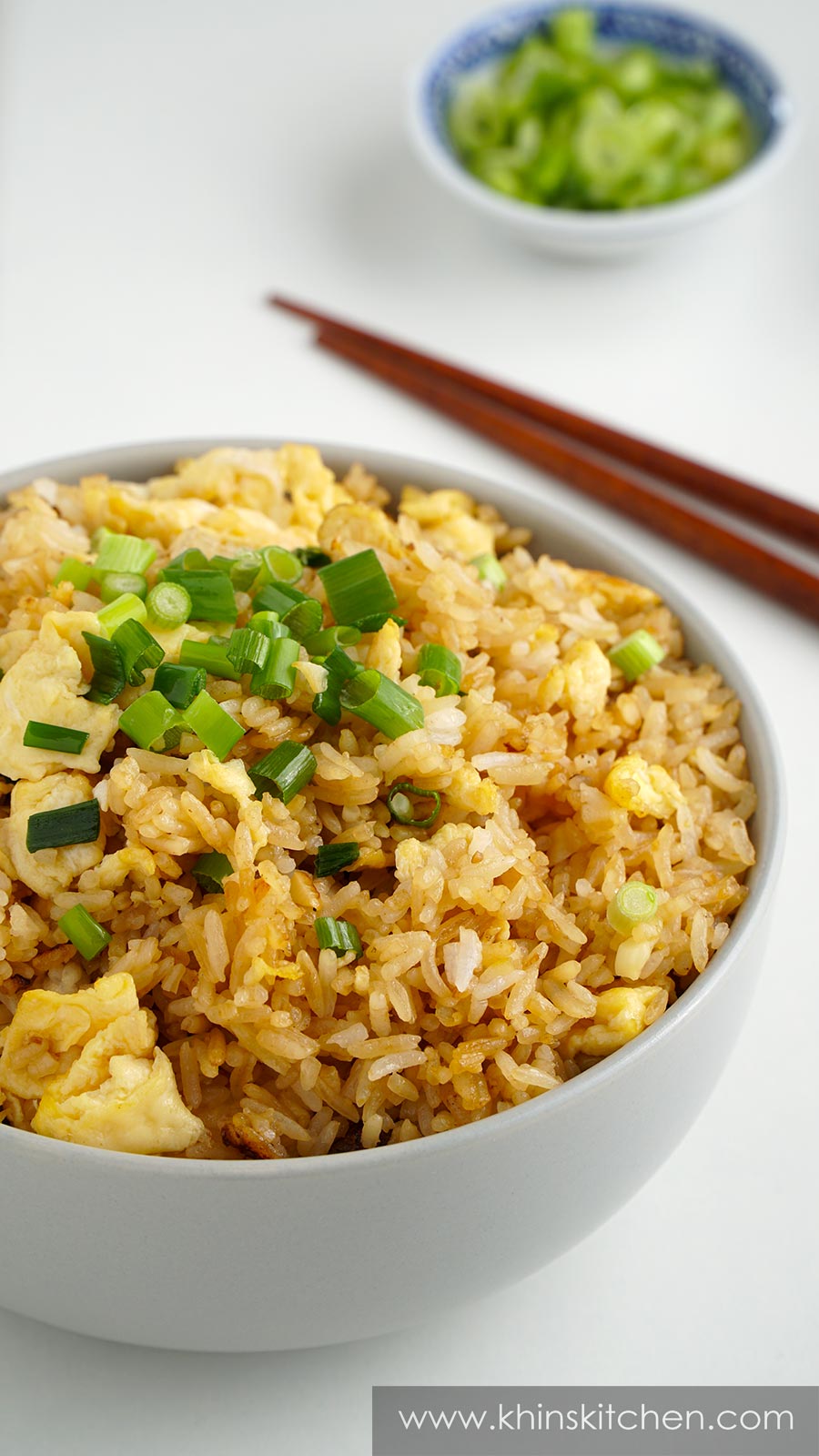 Egg Fried Rice
This fried rice is a one of our family's go-to fried rice recipe that everyone loves. My mom used to make this simple egg fried rice as a lunch box for us on her busy days. Fried rice is one of the best ways to use the leftover rice and vegetables and good for meal prep and lunch box. What I love about this fried egg rice is its so satisfying and filling without using any meat inside. Perfect for a quick lunch or a light dinner!
If you are a fried rice fan, you will also like my Basil Fried Rice, Chicken Fried Rice and Kimchi Fried Rice recipes.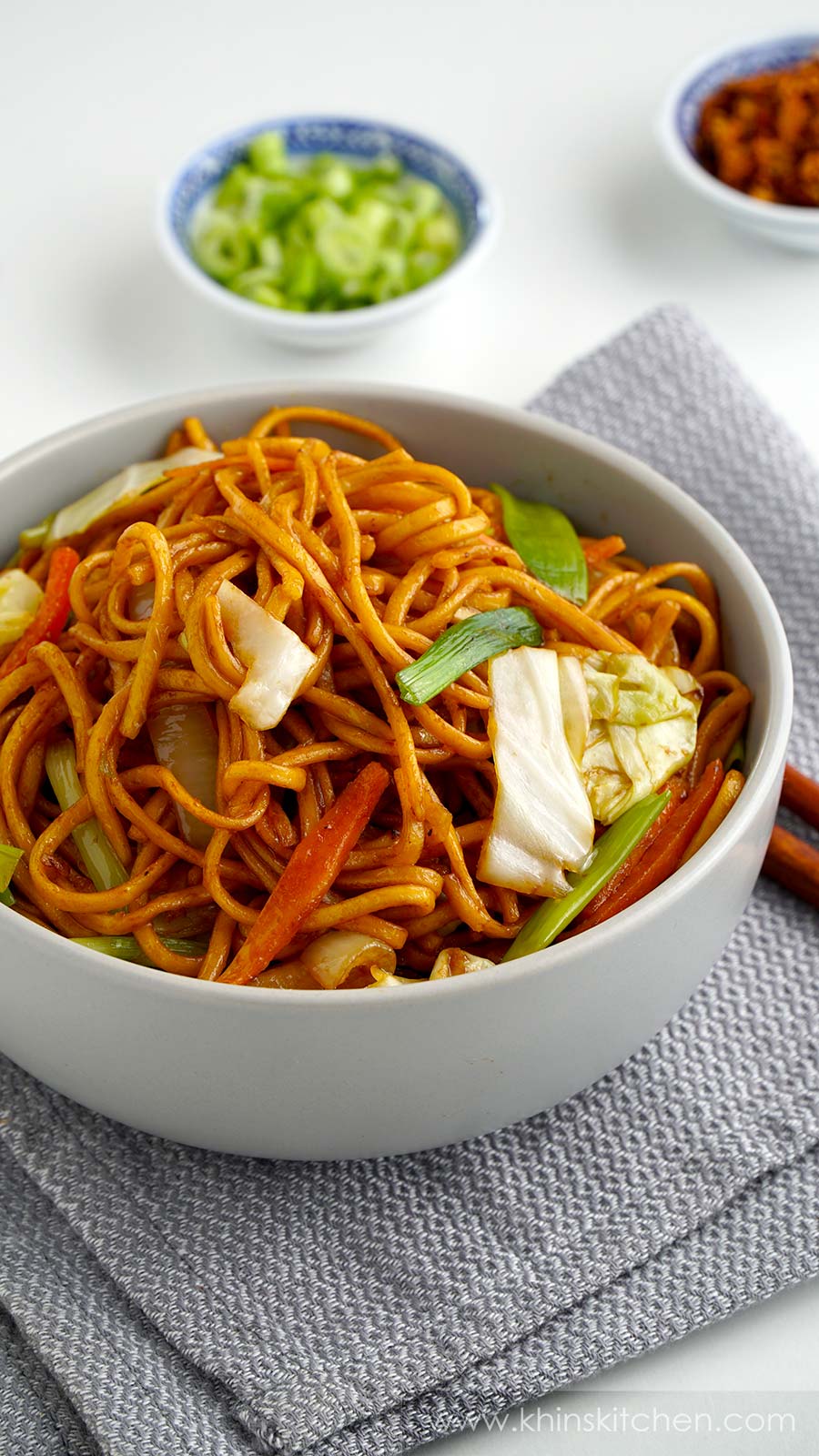 Fried Noodles
This noodle dish is very customizable, by adding any stir fry vegetables left in your fridge. Most stir fry vegetables like cabbage, carrot, onion, bell pepper, mushroom, bok choy, pak choy or green beans go well with this dish.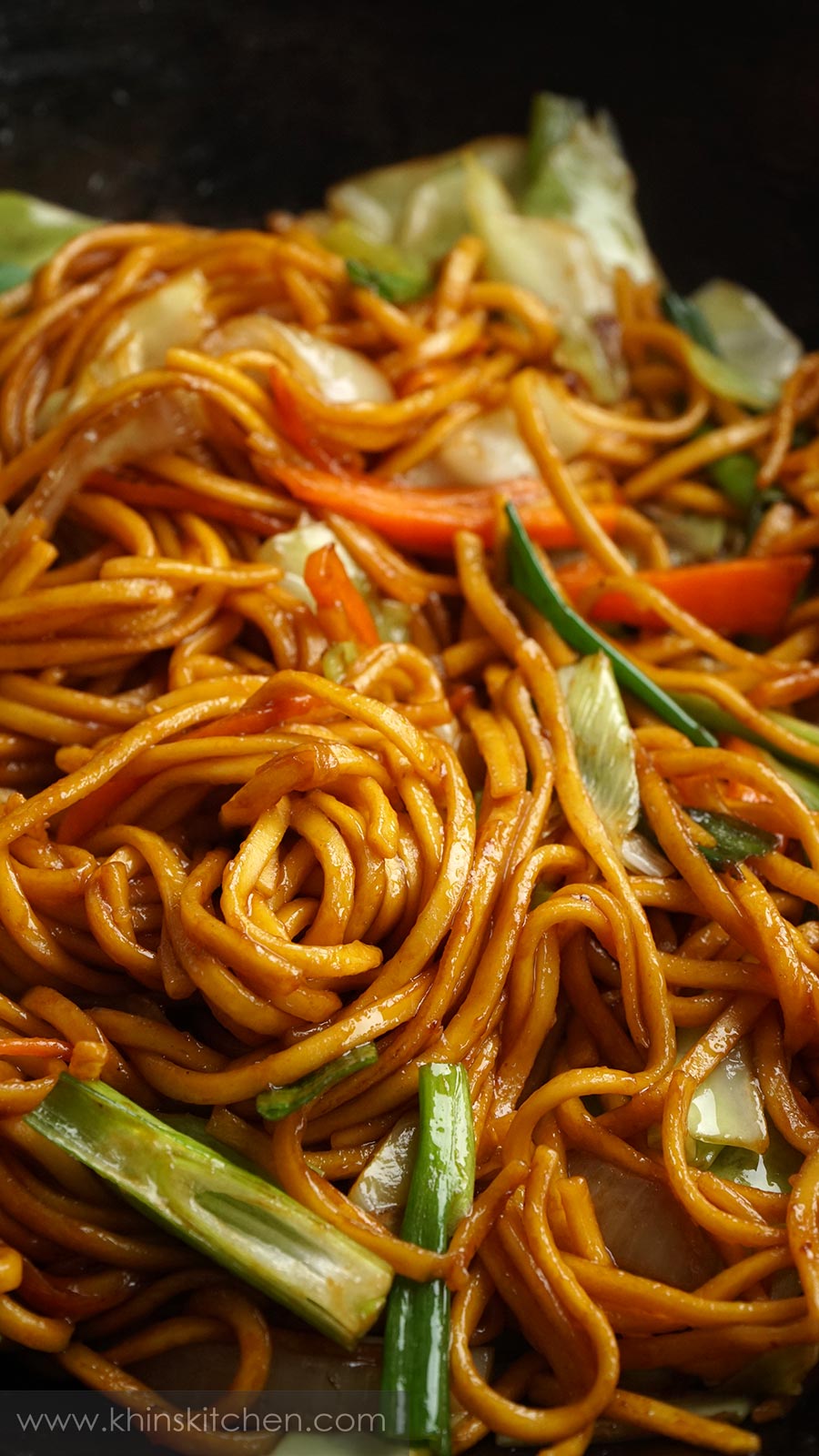 This noodle seasoning sauce is made with simple everyday ingredients. You need only 3 simple sauces, light soy sauce, oyster sauce, and dark soy sauce. Drizzle some toasted sesame oil and white or black pepper to bring more flavour to the noodles. If you want to taste authentic Chinese-style noodles, you can add Chinese Shaoxing wine but if you cannot find it easily, you can omit it or substitute it with Japanese mirin, rice vinegar or just water.
As everything is cooked in one pan, cleaning up time is super quick. Plus, the taste is tastier and healthier than regular takeout fried noodles. Super light and satisfying!
For vegetarians, use vegetarian oyster sauce, mushroom sauce or vegetables stock instead of oyster sauce.
Here is the handful of stir fry dishes you can pair and make it a delicious family dinner :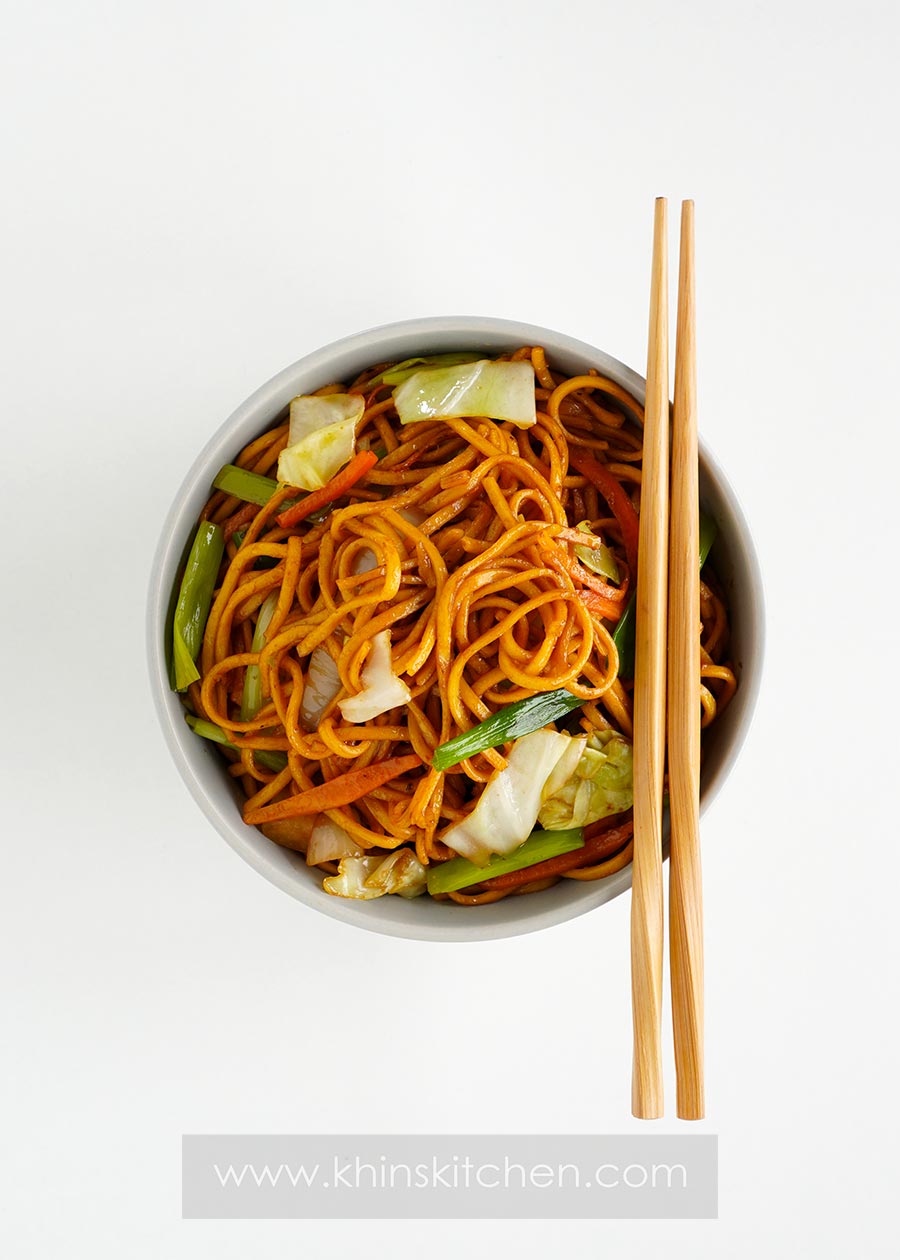 If you enjoy our recipe, please leave a comment and give us a rating! If you've tried this recipe, tag me on social medias, I would love to see your creations! Follow me on social medias Facebook, Instagram and Pinterest for latest updates.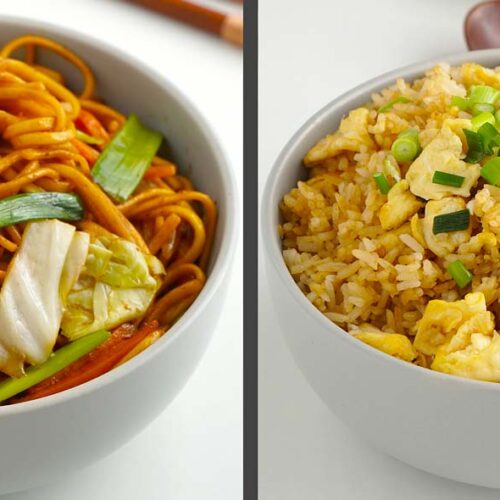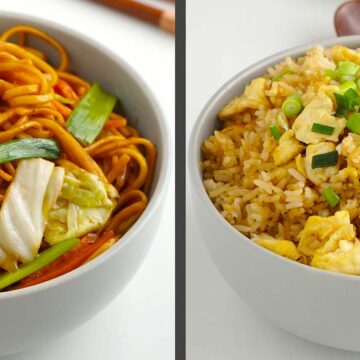 Basic Egg Fried Rice and Fried Noodles
Simply delicious egg fried rice and stir fry noodles recipe with everyday pantry-friendly ingredients.
Print
Pin
Rate
Ingredients
Egg Fried Rice Ingredients
1

Large bowl

Cooked rice

(about 3-4 cup cooked rice )

3-4

Eggs

1-2

tbsp

Vegetable oil

1

tbsp

Garlic chopped

2

tbsp

Light soy sauce

1

tbsp

Oyster sauce

1

tbsp

Sesame oil

2-3

Spring Onions ( thin slices )

Salt to taste
Fried Noodles Ingredients
450

g

(16 oz) Egg noodles

( fresh or boiled ) details in note

¼

cup

Carrot ( julienne )

1

cup

Cabbage ( cut in squares )

2-3

Spring onions ( cut 2" pieces )

¼

Onion ( thin slices )

2

tbsp

Vegetable oil

1

tbsp

Sesame oil

Salt to taste
Stir fry sauce for noodles
2

tbsp

Light soy sauce

2

tsp

Dark soy sauce

2

tbsp

Oyster Sauce

1

tbsp

Sugar

1

tbsp

Chinese Shaoxing wine/ rice vinegar/ water
Instructions
Egg Fried Rice
Wisk the eggs in a small bowl and set aside. Cut the spring onions into thin slices.

Heat the large wok/pan over medium-high heat. Drizzle 1 tablespoon of vegetable oil, pour the whisked eggs in. Let the eggs almost set for few seconds, stir and break into small pieces.

Push the eggs to one side, drizzle a bit more oil and stir fry the chopped garlic for few seconds.

Place the cooked rice in the wok, pour the soy sauce and oyster sauce in. Stir well to combine well and separate the rice by using the spatula.

Stir occasionally for 1-2 minutes, drizzle sesame oil and sprinkle some salt to taste.

Turn off the heat, add some chopped spring onions and toss well.

Transfer to serving plate and serve immediately!

( You can serve 2-3 person as a main meal or 4-5 person as a side dish. )
Fried Noodles
First prepare the noodles, if you use fresh noodles you can add straight to wok. If you use dry noodles, boil the noodles by the packet instructions, rinse the noodles in cold water and drain the water out. Drizzle 1-2 teaspoon bit of vegetable oil or sesame oil on the noodles, mix well and set aside.

In a small mixing bowl, add all the stir fry sauce ingredients, whisk until the sugar dissolved and set aside.

Heat the wok/pan over medium-high heat, drizzle 2 tablepoons of vegetable oil. Start frying the onion slices for few seconds and follow with the carrot and cabbage.

Push the vegetables to one side and place the noodles in the wok. Pour the stir fry sauce over the noodles.

Stir well to combine all ingredients evenly and cook for 1-2 minutes.

Add the spring onions, drizzle 1 tablespoon of sesame oil and add some salt to taste.

Toss everything well for another 1 minute. Turn off the heat and transfer to serving plate.

Serve immediately! Enjoy!

( You can serve 2-3 person as a main meal and 4-5 person as a side dish. )
Notes
Rice - Suggest using a day old rice to make fried rice. Day-old rice is less in moisture and less likely to get mushy when you make fried rice. If you want to use fresh cooked rice, let is cool down and chill for few hours before u stir fry it.  
Noodles - You can use any egg or wheat noodles ( medium thick ) for this recipe.
Fresh noodles can be added straight to wok/pan. 
Dry noodles can be prepared by the packet instructions. But I usually boil less time than the packet instructions to prevent it from mushy when adding in a stir fry. And always rinse with cold water to stop the cooking process. Drizzle some vegetable oil to prevent the noodle strands from sticking to each other.